Start College Right!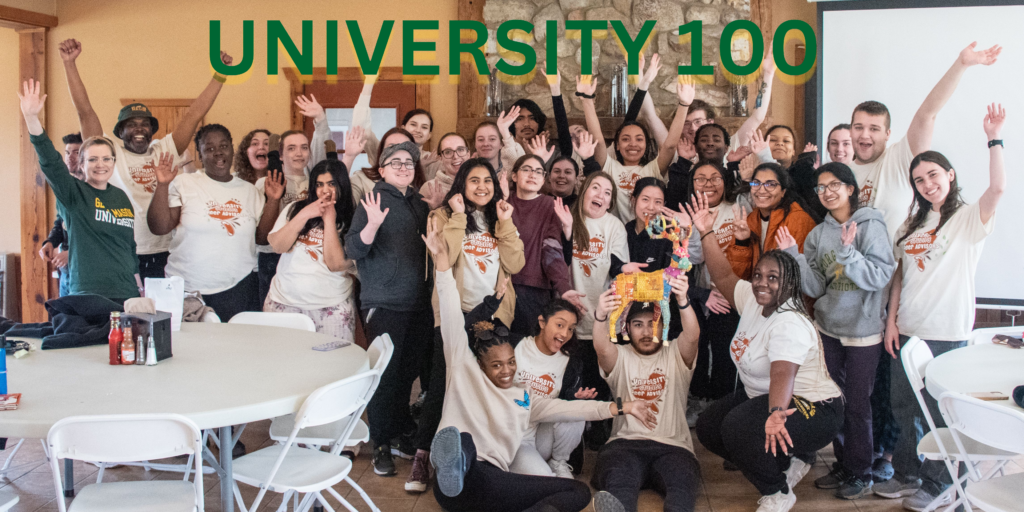 Discover, Connect, Succeed!
What is UNIV 100?
UNIV 100 is Mason's transition to college course
1-credit elective designed for first-year students
A dynamic and immersive introduction to college life at Mason
Student-focused class covers many topics for a successful transition to college
Fun, discussion-based and small-sized classes

Why Take UNIV 100?
LEARN ABOUT MASON & GET INVOLVED​
Best way to find out about Mason resources!
Academic, personal and career support services
Student clubs & organizations​
Research and scholarship opportunities​
How to get involved on campus​
CONNECT WITH PEERS & FACULTY​
Create a sense of community!
Taught by a faculty member and a Peer Advisor, who is an upper-class Mason student ​
Instructors are there to mentor and support you as you navigate your first year.
LEARN SKILLS & DISCOVER
You will cover many college success & life skills:​
Academic success skills​
Time and money management​
Resume writing​
Interpersonal relationships​
Explore your interests and build your strengths
And many more!
Here's what our students say!
How to Register for UNIV 100
General sections open to all students as well as specialized sections for certain student populations available!
Click here to see all available sections
or
Speak with your academic advisor during registration!
New Transfer Student to Mason?
UNIV 300 – Transfer Transition
Half-semester course only. Online Section available!
Designed for transfer student success!
Click here to see all available sections!